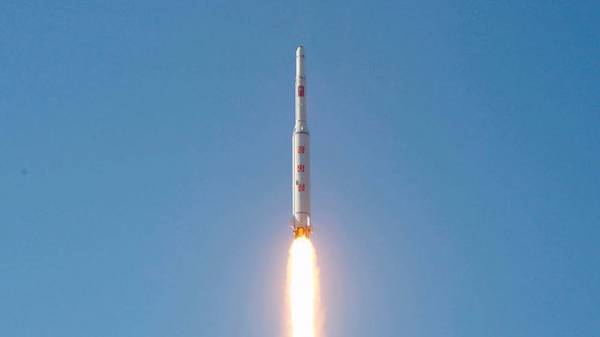 Russian President Vladimir Putin criticized Pyongyang's actions and considers the launch of a ballistic missile provocation. He declared it on a press-conferences, transfers RBC.
He noted that Russia is against such missile tests, as they are dangerous.
"Our position is well known and our partners in the world and North Korea in particular. We are against and we believe this is counterproductive, harmful, dangerous," Putin said.
How to write "RIA Novosti", the missile launch by the North Koreans Putin sees provocation for the development of the conflict.
"Directly for us it is the start of the threat is not imagined, but nothing good about it," said the Russian President.
We will remind, yesterday, North Korea again launched a rocket from its West coast of County cuson province's Do.
In its turn, Japan's defense Minister Tomomi Inada said that the estimated altitude of the rocket North Korea was 2000 kilometers.
The White house said that North Korea released a rocket fell in the vicinity of Russian borders, which may cause concern to the authorities of the Russian Federation.
Comments
comments