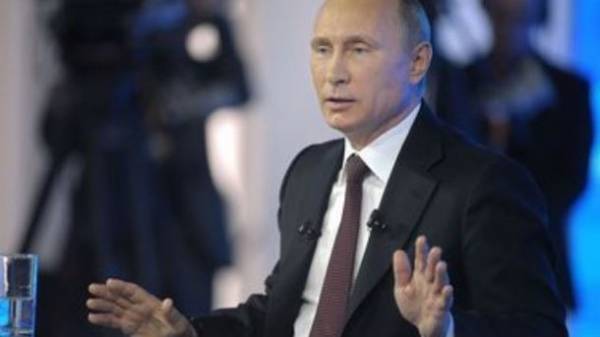 Russian companies did not suffer significant damage from global cyber attacks on the eve of, said Russian President Vladimir Putin at a press-conference on results of his visit to China.
"For us, no substantial prejudice was not for our systems – either for the banking or health system, or others. But in General, it is alarming, there is nothing good, that is cause for concern," – said the Russian President.
The President of the Russian Federation stated: "with regard to the source of these threats, then, in my opinion, the management Microsoft it expressly stated, said that the primary source of this virus are the special services of the United States, Russia is completely innocent. I'm surprised to hear in these circumstances something else".
In addition, Putin suggested the United States to resume discussion of the agreement on cybersecurity.
"Last year we offered our American partners to study the issue of cybersecurity and to conclude even a relevant intergovernmental agreement on this issue. Unfortunately, our proposal was rejected. Then another, the previous administration announced that it was prepared to revisit our proposal, but nothing was done in practice," he said.
The Russian President said that "Jinn are made from bottles of this kind, especially created in the security services, then you can do harm even to their authors and creators, therefore, we need to discuss this question at a serious political level and to develop a system of protection against such acts".
We will remind, the President and Microsoft General counsel brad Smith said that the recent cyber attack by a virus-the extortioner WannaCry should be a "Wake-up call" for the world and need to learn from this to prevent this in the future. Smith believes that in cyberspace we need to change the approach to security, forming strict rules as to the weapons in the physical world.
As reported, the virus-the extortioner began to spread on 12 may. He blocked the computer and demands $ 300 to unlock. Tens of thousands of infections was registered in 99 countries, including in Ukraine.
So later it became known that the spread of the virus-the extortioner WannaCry managed to stop registering domain iuqerfsodp9ifjaposdfjhgosurijfaewrwergwea.com.
Comments
comments