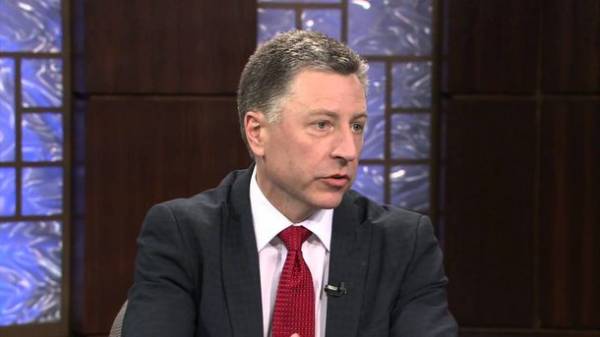 The only areas of Ukraine where Russian-speaking Ukrainians are suffering, is Russia-occupied Crimea and parts of Donetsk and Lugansk regions. This was stated by the special representative of the US state Department in Ukraine Kurt Volker, reports Deutsche Welle.
According to Volcker, to resolve the conflict in the Donbas, "need a fresh approach, which is to, first of all, think about security."
The special representative of state Department noted that Russia has expressed concern about the situation of Russian-speaking population in the East of Ukraine, however "the only territory where Russian-speaking inhabitants are suffering, is the area under the control of Russian forces."
SEE ALSO
Walker: the Sanctions have not forced Russia to withdraw from Ukraine
Walker also said that if there is a way to ensure the safety of people there is no presence of Russian forces, it "would be better for all."
Recall that the militants in the occupied territories of Donbass continue to drink and shoot each other.
Comments
comments