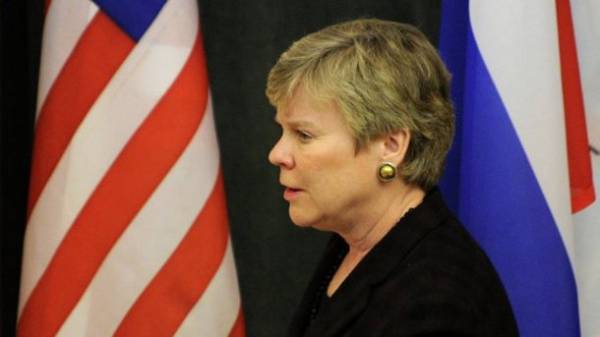 Ukrainian NATO practice every day learning to confront hybrid threats, says Deputy Secretary-General of NATO, rose Gottemoeller.
"For the past three years, Ukraine is the target of those who unleashed a hybrid war. We see these hybrid manifestations in the Crimea and in the Donbas. I am amazed of the growth rates of young military capabilities to counter threats in the East of Ukraine. NATO learns to deal with hybrid manifestations in the Ukrainian experience. We are also developing a platform against hybrid attacks," said Gottemoeller during a 10 Kyiv security forum on Friday in Kiev.
However, she stressed that the relations Ukraine-NATO is a mutually beneficial cooperation. "The Alliance assists Ukraine to develop and strengthen the Armed forces, which are already strong enough. Ukraine helps NATO to strengthen its resources and capabilities," – said the permanent under Secretary of NATO.
"I note that our cooperation has become particularly intense in 2014, after the Russian aggression and annexation of the Crimea", – said Gottemoeller.
As you know, the Chairman of the Verkhovna Rada Andrew Parubiy believes that Ukraine will become a member of the Alliance.
Comments
comments