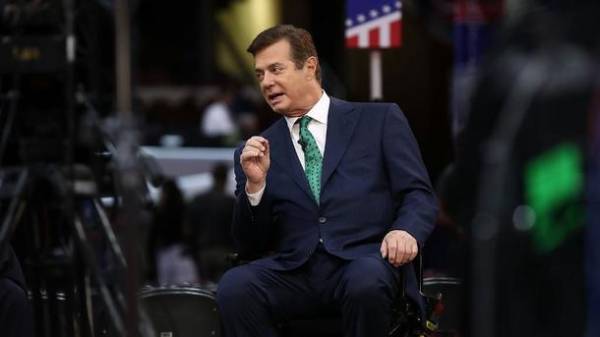 The Prosecutor of new York has launched an investigation against ex-Advisor to Donald trump Paul Manafort, who is also suspected of ties with Russia. The investigation concerns transactions of Manafort real estate, and the Prosecutor has already requested the banking history of the former adviser to trump, said Bloomberg, citing its sources, reports ZN.ua.
The Agency notes that because the investigation is not public, the representatives of the Prosecutor refused to comment on it. Representatives of Manafort noted that if leaked any information about the investigation that is criminal.
Earlier it was reported that journalists found evidence that Monforton of funds from the "black funds" of the regionals. As noted in the Agency material, we are talking about payments made during 2007 and 2009. On 21 March, people's Deputy Serhiy Leshchenko presented documents, which, according to him, reveal the mechanism for getting an American political strategist Paul Manafort of funds from the "Black funds" of the Party of regions.
According to Leshchenko, the payment in favor of Manafort carried out with the use of offshore jurisdictions and of banks with dubious reputation, in particular via the financial account of the offshore company in Kyrgyzstan. In turn, the speaker of the American political strategist Paul Manafort Jason Maloney denied the statement by the Ukrainian Deputy Serhiy Leshchenko on obtaining Monforton 750 thousand dollars from the "black funds" of the Party of regions through offshore companies in Kyrgyzstan.
Comments
comments