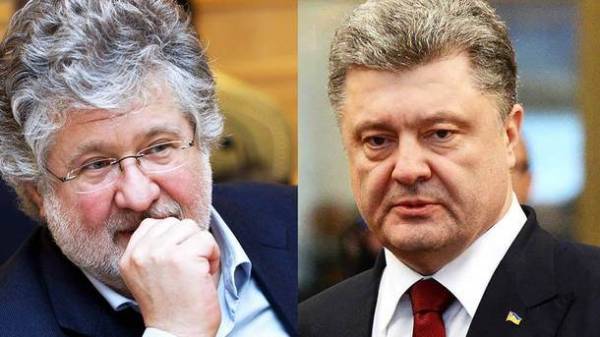 The former owners of nationalized PrivatBank will be responsible for bringing financial institutions to bankruptcy in accordance with the requirements of Ukrainian legislation. This was stated by President Petro Poroshenko at a press conference.
"We have no individual liability of owners exactly PrivatBank, despite the fact that it is the largest Bank that needed the biggest capitalization", – said Poroshenko.
He recalled that he initiated the bill, which provides for liability of owners of all banks for the artificial bankruptcy, or withdrawal of funds and causing losses to the state or to investors.
"Based on this law, if the owners of the Bank do not fulfill the obligations that imposes on them the law, the Bank's new owner – the state represented by the government and the Ministry of Finance will apply all the necessary measures. I know that now there are several references in the NEB, and the Prosecutor's office to establish guilty and to bring them to justice. No compromise will", – assured Poroshenko.
Recall, PrivatBank was nationalised in December 2016. The whole procedure took 72 hours. The reason is that "Private" could not execute the recapitalization program. The Finance Ministry and the NBU had already stated that the move to the state was the only viable option to save financial institutions. At the same time, a former beneficiary of "Privat" Igor Kolomoisky insisted that PrivatBank was the victim of the "tyranny of the NBU".
Comments
comments