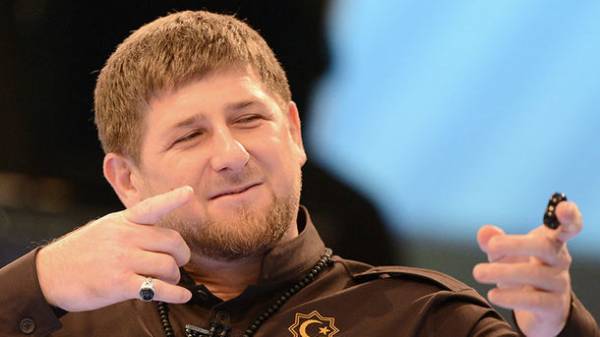 The Russian writer Viktor Erofeev believes that the leader of the Chechen Ramzan Kadyrov enjoys a greater love among the Russians, which gives him good prospects for the nomination in the future of his candidacy for the presidential elections in Russia.
This opinion Yerofeyev said in an interview to "Echo of Moscow".
"Despite the fact that Kadyrov does not like Stalin, for obvious reasons, national-historical – they are the figures of the plan. And because our people love Stalin and more and more, it is not surprising that he loves Kadyrov", – said the writer.
As recalled by Erofeev, the Chechen leader promotes anti-Westernism and don't like liberalism: "It is, in General, those proposals that our people support".
"I think this will continue and might reach that Kadyrov is the undisputed champion of the candidate in presidents of the Russian Federation", – he stressed.
"I don't know what's wrong with Kadyrov to the Russian people. I don't understand this. I think it will be absolutely full of enthusiasm. Another thing is that a little bit will be a religious question. But all know that when someone gets married, or marries, there's always something to move away from religion a little," – said the Russian writer.
Erofeev noted that the Chechen President is a clever and cunning man, and he has very strong support among the Russian population, much more than among the elites that are rebelling against him.
"Let's see: Kadyrov may be a serious candidate in the future. He is young and has everything ahead of him", he added.
Comments
comments