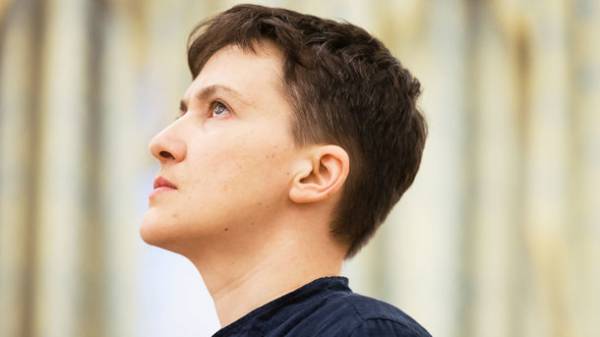 The people's Deputy Hope Savchenko said that her visit beyond the control of Kiev Donetsk was coordinated in Moscow. She said this on Tuesday during a meeting with journalists.
"Of course, this gave permission of Moscow. Of course, the guards there to escort me organized at the local level, "D/LC", but I absolutely do not care how it happens, because we do what we need," – said Savchenko.
According to her about his visit to Donetsk, she said earlier in Minsk.
As previously reported, Savchenko and head of the center for the release of prisoners "Officer corps" Vladimir Ruban arrived in the occupied Donetsk, and then to a penal colony in Makeyevka, where the Ukrainian prisoners.
In party "people's front" said that the visit of the people's Deputy of Hope Savchenko to the invaders, during which she, unlike the OSCE, has exclusive tolerances in restricted area fighters, as well as numerous statements in line with Russian propaganda – all this gives reason to believe that Savchenko is deeply integrated into the Ukrainian policy of the Russian agent.
Comments
comments