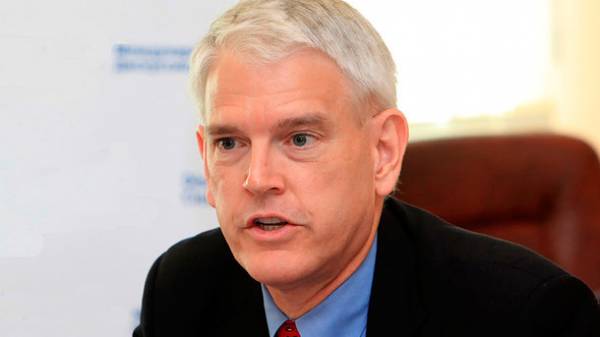 Russia will continue to destabilize the situation in the Donbass, fueling armed conflict in order to distract the Ukrainian government from carrying out reforms. The opinion in the comments, "Today" was expressed by the former U.S. Ambassador to Ukraine Steven Pifer.
"Strategy of Russia for almost three years, is to use "boiling" the conflict in the Donbas to exert pressure, to distract and destabilize the Ukrainian government. This makes it difficult for Kiev, the necessary reforms and the implementation of the Association Agreement with the EU. Apparently, maintaining the "boiling" of the conflict is consistent with the purposes of the Kremlin; we have not seen serious Russian efforts to implement the second Minsk agreement", – said the "Today" Steven Pifer.
According to him, it is unlikely that Russia in the near future moved to the annexation of part of Donbas occupied by Russian/separatist forces.
"Moscow is not willing to assume the economic burden to rebuild the region (Crimea proved more expensive than expected Russian). Moreover, this move was instigated by the West to continue and expand economic sanctions, when the Kremlin hopes that the elections in France and Germany can change the political balance of power in the West," concluded the former Ambassador.
We will remind, in an interview with "Today" said the Deputy head of the presidential Administration Konstantin Eliseev expressed the view that the situation in the Donbass turns into a Transnistrian scenario. Deputy head of the AP did not rule out the holding of any referenda or local elections, even fake, from which Russia dissociate themselves, but in fact de facto it will strongly support and promote.
Comments
comments