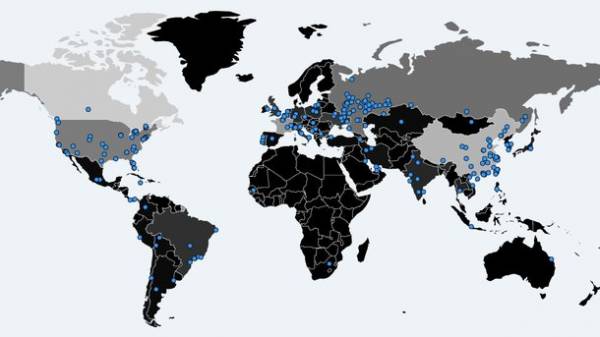 In the Network appeared interactive World map that shows the geographic distribution of infection with a dangerous virus-the extortioner.
The map is published on the website MalwareTech.
On the map you can see that the infestation has affected computers in Europe, including in Ukraine, North America, South America, South-East, Central Asia and the middle East.
As UNIAN reported earlier, many organizations throughout Europe and Asia suffered a large-scale cyber attack using a previously unknown malware.
According to the influential groups of experts on cyber security MalwareHunterTeam, most as a result of virus attacks suffered by servers in Russia and Taiwan.
Under the strong blow was a computer system in the UK, Spain, Italy, Germany, Ukraine, Portugal, Turkey, Kazakhstan, Indonesia, Vietnam, Japan and the Philippines.
"The new virus is spreading with hellish speed," the researchers report MalwareHunterTeam.
Comments
comments