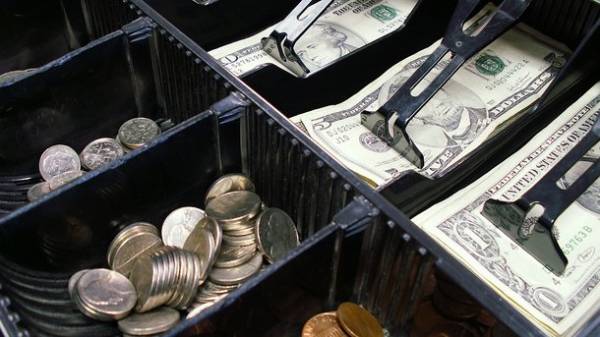 The real demand for foreign currency in Ukraine in March-April rise under the impact of economic and seasonal factors. This opinion was expressed by the senior analyst of Forex club group of companies Andrey Shevchishin.
"First, calendar a long March statistically increases the indicators of the currency market. Second, the end of the heating period will facilitate the direction of funds of the population in the consumer and currency market. And renewed from March 1, payment of the Fund to clients of Platinum Bank would support liquidity to purchase foreign currency", – said the Shevchishin.
At the same time, according to experts, increase market demand rising incomes, inflation, as well as the risks of weakening of the hryvnia because of the trade embargo and the "nationalization" of the industrial enterprises on the non-government controlled areas.
"It should be noted that opportunities for savings for the population is now very limited. Even deposits with decreasing rates in low confidence in the banking sector is not an explicit tool for savings, which forces Ukrainians to buy the currency, especially given the exchange rate fluctuations of recent months," said the Shevchishin.
We will remind, according to the NBU, the volume of people buying foreign currency through banks and official exchange offices in February compared to January increased by 29.4%, while the volume of sales increased by 37.9%. Compared to the average monthly values in 2015-2016, the population of the currency sold is 20.5% less and bought 196,5% more.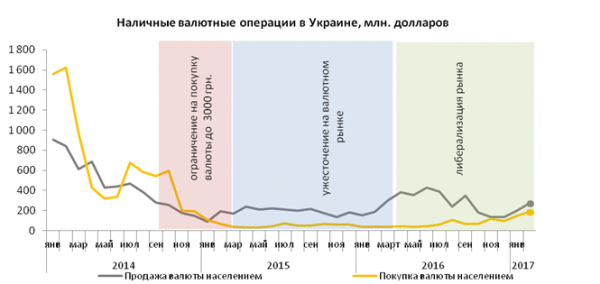 "In General, we can state the increased activity of trade operations through official exchange offices. As expected, the abolition of the 2% pension levy provoked the reduction of the black market, and gradually regained purchase on the official 45 – $ 50 million per month," – says the official data Shevchishin.
In addition, the national Bank plans to 12 times to increase the limit of purchase by physical persons of cash currency to the equivalent of 150 thousand hryvnia, which at the current exchange rate is about 5.5 thousand dollars.
Comments
comments