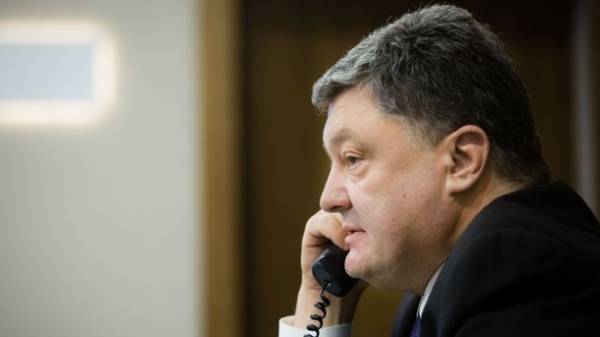 President of Ukraine Petro Poroshenko in conversation with the President of Poland Andrzej Duda condemned the flagrant and cynical attack on the Consulate General of the Republic of Poland in Lutsk.
About it reports a press-service of the President of Ukraine on the results of telephone conversation of the heads of state.
"The Ukrainian government will act decisively to prevent such provocations in the future," the President said.
The Ukrainian head of state said that he instructed to strengthen the protection not only of diplomatic missions in Ukraine, but also places of historical memory.
Petro Poroshenko suggested to involve Polish specialists in the composition of the investigative group to establish the perpetrators of this crime.
The two leaders agreed that no provocation should not affect the friendly Polish-Ukrainian relations. The two sides agreed to continue contacts at the highest level.
As reported, on the night of March 29, unidentified persons fired at the Consulate General of Poland in Lutsk, located in Dubna, 22b.
The Polish foreign Ministry confirmed the firing on his Consulate and called in this regard, the Ambassador of Ukraine.
The SBU has already declared that do not exclude the version of act of terrorism and stated that the provocations against Poland is profitable only for Russia.
In turn the President of Ukraine Petro Poroshenko has condemned the attack on the Consulate General of Poland in Lutsk and called as soon as possible to find the perpetrators.
Comments
comments