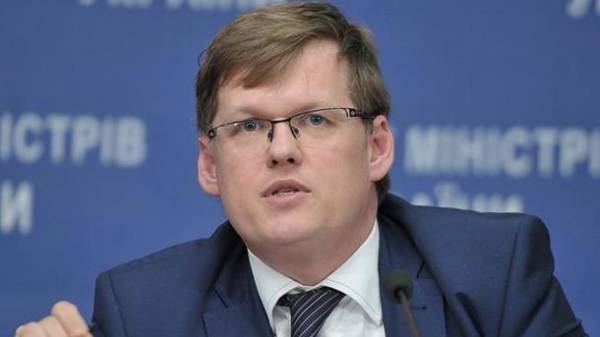 The government will not go on printing money for raising pension payments for the population. This was stated by Vice-Prime Minister Pavlo Rozenko in an interview with "Obozrevatel".
"Most importantly, it was not inflationary resource. We will never go on printing money to increase pensions. The government will not print the candy wrappers and give them to the people, to weaken the hryvnia and to raise prices in Ukraine", — said Rozenko.
He noted that the subsidies of the Pension Fund that are defined this year in the amount of 140 billion UAH, funds for modernization of pensions was not provided, so the government is seeking additional resources to implement this step.
According to the Vice-Prime Minister, authorities will be able to find different sources, different financing mechanisms.
"The most important resource is economic growth, legalization of wages, including the adoption of decision on increase of 1 January 2017, the minimum wage doubled. It also has a completely positive effect for the Pension Fund… we already have an additional resource — 3-4 billion in surplus revenues to the Pension Fund. If the trends of legalization of wages, wages will continue, and most importantly — to maintain the growth rate of the economy of Ukraine, the figure of 11 billion has become not so exorbitant," — said Rozenko.
As for pension reform, according to the Vice Prime Minister, to be held all-Ukrainian discussion on this topic: "Without a broad public discussion of pension reform and whole-of-society to take in the Parliament it will be impossible."
We will remind, earlier the Minister of social policy Andrei Reva said that Ukraine may 16, will arrive representatives of the International monetary Fund (IMF), which will be submitted the draft law on pension reform. According to him, almost all the details of the draft pension reform agreed with the IMF. Foundation officials want to see how these points were spelled out in the bill.
Comments
comments