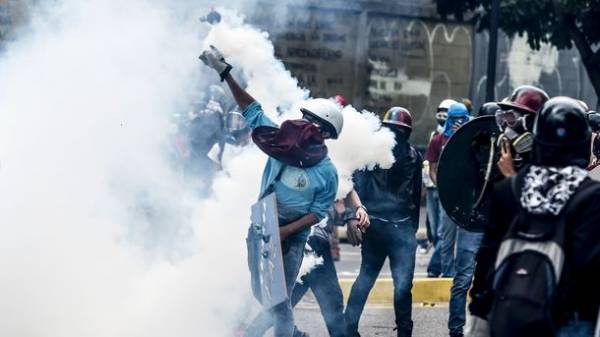 Venezuelan authorities have closed 30 metro stations in the capital because of opposition protests, according to the newspaper Nacional.
According to the newspaper, the measure was taken "to ensure the safety of passengers".
According to opposition MP and Deputy speaker of Parliament, Freddy Guevara, the rally was organized to oppose the convening of a "Communist" of the constituent Assembly.
"Today's purpose: to understand that we are not going to participate in your Communist constituent Assembly. All Venezuela — on the streets" — the newspaper quoted words are Guevara.
Earlier, amid days of protests opposition Maduro announced and signed a decree on convocation of the constituent Assembly. Under the Venezuelan Constitution, the source of power in the country — the people of Venezuela, and this power may be exercised through a national constituent Assembly convened for changing the political system, create a new order and drafting a new Constitution. In turn, the Deputy of Henry Ramos Allup said that the decision of the President is another Chapter of the ongoing coup.
Protests in Venezuela began on 4 April, after the Supreme court's decision to severely limit the power of opposition in the National Assembly. The decision was reversed, but opposition supporters took to the streets demanding the resignation of the members of the court, and hold early elections. Now they are protesting against the convocation of the constituent Assembly, considering it an attempt to change the Constitution. In the end, the death toll in street clashes is approaching 40.
Comments
comments