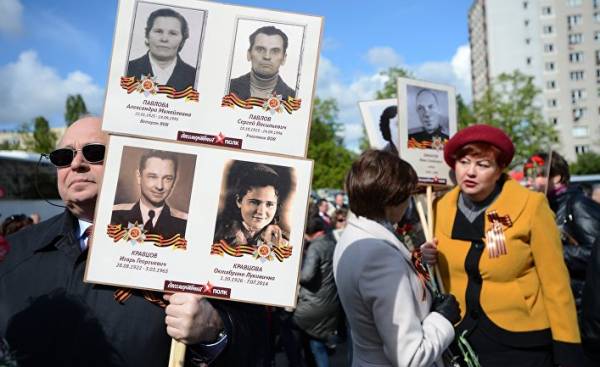 The Explorer captain on the resignation of atte Kaleva (Atte Kaleva) commented on the conduct of the 9 may action "Immortal regiment" in the Finnish cities Helsinki and Kirkkonummi. According to the Finnish broadcasting company Yle, the Russian Embassy in Finland, paid for a bus for relatives of veterans.
Atte Kaleva opposed to the holding of such marches in Finland.
"Participation in these marches, it seems, considered marginal. This may indicate that the bonthe majority of the Russian living in us are appropriate citizens. And that's good. We do not have any reason with admiration to remember aggressive and imperialist tyranny of Joseph Stalin. Europe was freed from fascism only after the collapse of the Soviet Union, and then not completely. Unfortunately, the current Putin administration only confirms this," — wrote on his page on Facebook atte Kaleva.
According to Atta, Kalevi, the words of the organizer of the March "Finland in the end realized that took the wrong side" is incredibly stupid statement.
Kaleva quoted the chief editor of the Russian-language newspaper Spektr Alina Gusatinsky, which called the March "an aggressive provocation that has nothing to do with the desire to honor the memory of veterans." According to the researcher, or rather impossible.
Reader comments:
Juhani Putkinen
Russian, go to Russia and do the demonstration there. In Finland, the campaign is useless.
Timo Kesti
Finland has always occupied the right side: the side of Finland, its people, language, culture, quality of life, independence, a democratic system and freedom.
Jaakko Aalto
Old Stalinists and their followers have begun to act again with his ideology. After the collapse of the USSR a long time to be seen, and now they hope that time has passed enough that human memory is short and history know is bad.
Comments
comments