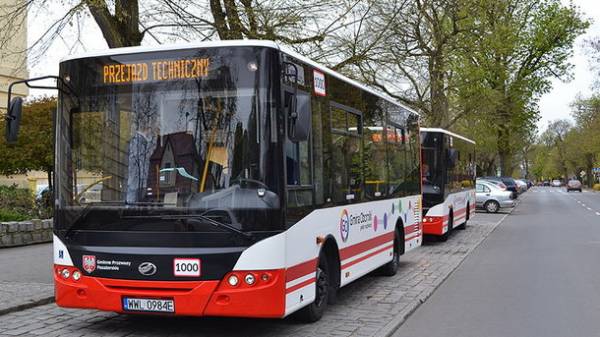 Poland received two of the eleven city buses ZAZ10C. It is reported UkrAVTO Corporation, reports AUTO-Consulting.
ZAZ 10 C is a modification of the low-floor bus, which is manufactured at the ZAZ and is intended for urban routes. Batch of buses delivered to Poland, fitted with turbo diesel engines DEUTZ and CUMMINS, buses are also equipped with air conditioning, a ramp for wheelchairs people with disabilities, as well as auxiliary heater compartment. The bus is designed to carry 61 passengers.
Ukrainian technique was able to conquer the poles is not only its price, but also safety, available options is responsible for the comfort of the passengers and compliance with stringent environmental standards of the European Union. Under the terms of the contract, buses ZAZ 10C were required to serve 7 years.
"We are very pleased that the products of Zaporozhye Automobile building Plant was appreciated by the partner. The choice of the Polish company in favor of the Ukrainian buses means that we have everything to offer a competitive product to the countries of the European Union", — said the head of the Department of export of cars Andrew Nataluh.
Comments
comments