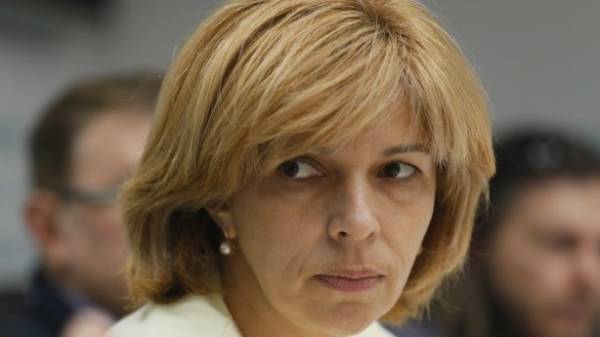 MP and the head of the parliamentary Committee on health Olga Bogomolets lost consciousness in the Verkhovna Rada. Reported about it in Facebook the journalist Irina Zaslavets.
She noted that it happened in the parliamentary toilet.
"Olga Bogomolets lost consciousness in the toilet Glad," wrote Zaslavets, adding that her doctors came as well as members Savchenko and Donets.
In addition, she said that petitioner was accused of obstructing medical reform.
"A few minutes earlier bereziuk (head of the faction "Samopomosh" Oleg Berezyuk – ed.) said that there is a blackmail – voice "Self-help" for the constitutional court in exchange for the signature of petitioner under the positive decision of the Committee on health on the medical bill. Ulyana Suprun (acting Minister of education – ed.) says that the petitioner refused to sign it, than blocking reform," wrote the journalist.
Read also: Parliament adopted the law "On constitutional court"
In turn she Suprun wrote in his Facebook: "the Chairman of the healthcare Committee of the Verkhovna Rada Olga Bogomolets refused to sign yesterday's positive opinion of the Committee, and thus blocks the possibility of voting law today, and the beginning of health reform".
As explained to the Ukrainian truth in the "Center of emergency medical aid and catastrophe medicine", petitioner was diagnosed with "exacerbation of chronic disease."
We will remind, yesterday said Suprun, the relevant Committee of the Ukrainian Parliament changed the bill N6327 in such a way that changed the essence of health reform. According to her, if Parliament adopts the draft laws on madrepore in its current form, the Ukrainians will not be able to use medical services.
Comments
comments