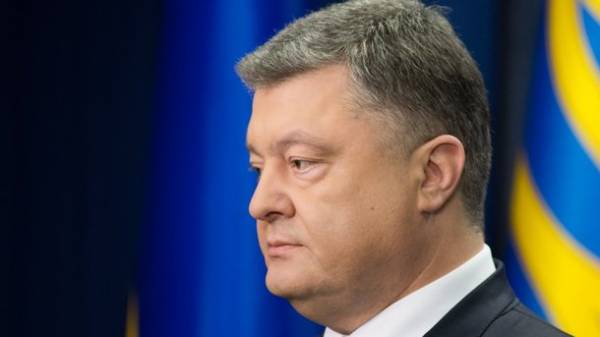 Russia felt Ukraine has the army and the "acceptable price" for its aggression will be gone. The President of Ukraine Petro Poroshenko said during the adoption of the military oath young replenishment of Separate regiment of the President of Ukraine and the 101st separate security brigade of the armed forces at the National Museum of history of Ukraine during world war II.
"When Margaret Thatcher (the 71st Prime Minister of great Britain in 1979-1990, respectively – Ed.) said the wise words: wars happen when the aggressor feels he can achieve their goals for a reasonable price. So it was in Ukraine, when in 2014, Russia knew that we have at the moment no army. But this can not be in 2017, because Russia felt that the army of Ukraine, and "reasonable prices" for the aggressor", – he said.
"We are an emergency efforts, build muscle and become stronger. Conscious of history, tradition, common fate, victorious past and a promising future, we protect their European choice," – said the President.
"We will definitely win! It is our sacred duty to the dead in world war II and those heroes who has sacrificed their lives for a free Ukraine … It is a duty to our children and all future generations", – stressed the head of state.
Previously Petro Poroshenko has said that Russia is trying to use the victory in the Second world war to meet their Imperial claims.
"We categorically reject the attempts to use the victory over Nazism in the Second world war to meet its revanchist, Imperial and expansionist needs," he said while participating in the ceremony of taking the military oath soldiers on Tuesday in Kiev.
According to him, the Second world war ended 72 years ago, but the Russian side still tends to lead Ukraine.
Comments
comments