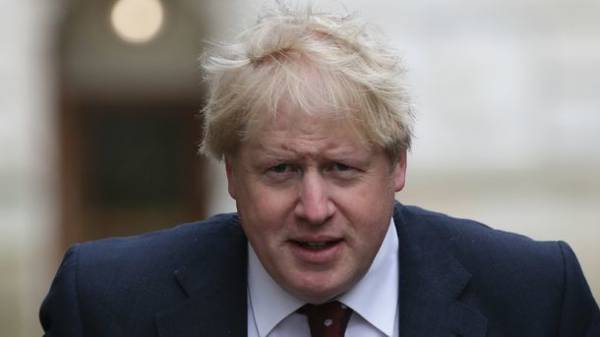 Foreign Minister of Britain, Boris Johnson believes that the Russians could be behind the attempted assassination of the leader of Montenegro and coup attempts. About it reports The Telegraph.
According to him, the last time the Russians were capable of "dirty tricks" that led to the deterioration of relations between Russia and Britain.
At the same time, he notes that Britain has no evidence of Kremlin's actions in undermining the democratic processes of the country.
"But we have ample evidence that the Russians are capable of it. And there is no doubt that they were willing to "dirty tricks," – said the Minister, citing the example of alleged acts of Russians in the elections in the United States and France.
According to him, the Kremlin could be involved in the coup attempt in Montenegro.
"You saw what happened in Montenegro, where the attempted coup and perhaps even the assassination attempt on the leader of this state. We have little doubt that these are Russian," added Johnson.
Recall that the Montenegrin authorities declared internationally wanted by Interpol of Russians Edward Shirokov and Vladimir Popovsuspected of attempting to organize an armed coup in the country. With the Russians also declared wanted three Serbs Predrag Bogicevic, miloš jovanović, and Nemanja Ristic. The latter is one of the leaders of the ultra-Patriotic movement "Zavetniy" and was previously convicted for murder.
Later in the British media appeared information that the attempted coup in Montenegro is Russia. It was noted that British and American intelligence services collected evidence of Russian involvement "at the highest level" to plot in the country.
Comments
comments