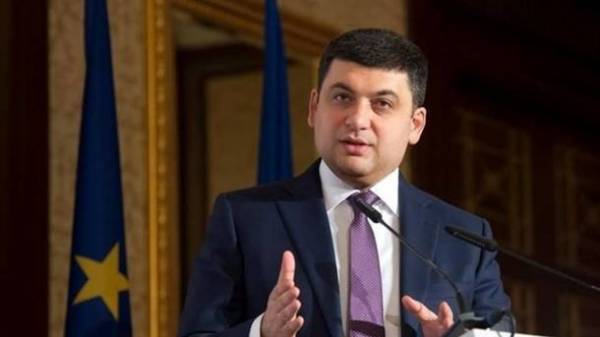 Prime Minister of Ukraine Volodymyr Groysman said that visas of the countries of the European Union for citizens of Ukraine is a vestige and needs to stay in the past.
"The time is now and this is very good news, colleagues, the restoration of justice in relation to Ukraine and all our neighbors. Congratulations to all," the Prime Minister said in his speech at the Cabinet meeting on Thursday, may 11, commenting on the adoption by the EU Council decision on visa-free regime for Ukrainians.
According to him, the way to "bezveze" was difficult, but Ukraine was passed.
"I believe that visas for Ukrainians – it's basically a vestige of which should remain in the past. Wall, which divided Germany fell, so must fall and the "visa wall" between Ukraine and the European Union", – said Groisman.
Recall, the EU Council approved the granting of a visa-free regime for Ukraine. It is expected that the signing of the document on "bitvise" will take place on 17 may in Strasbourg. The document will enter into force 20 days after its publication in the official journal of the EU.
As stated recently by the President of Petro Poroshenko, the Ukrainians will be able freely to travel to the EU without a visa since I was 11 June.
It also became known, in what countries of Europe will act bezviz. Just for the free travel in the European Union and the Schengen visa for Ukrainians will be available in 30 countries.
The website "Today" to understand all common questions regarding visa-free regime with the European Union – what it means and how it will operate.
Comments
comments