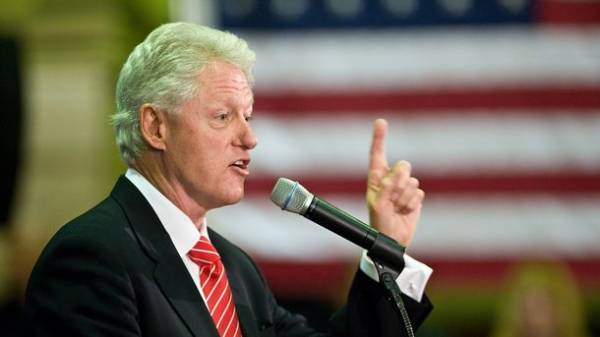 Former US President bill Clinton in collaboration with the famous writer James Patterson wrote his first novel, the main hero of which will be the American President, according to the publication the Hollywood Reporter.
In a joint statement, the publishers Alfred A. Knopf and Hachette, who are engaged in the publication of the novel, says that it represents "a unique blend of intrigue, suspense, and behind the scenes drama on a world scale in the upper echelons of power". It is noted that the plot of the novel is complete fiction authors.
"Working on a book about the current President, the story that I know about this job, life in the White house, about how Washington works, it is a great pleasure", — said in a statement Clinton.
Patterson, known for his work in the genres of detective and Thriller, commented on the collaboration: "I'm a storyteller, understanding of the situation by President Clinton allows us to tell a really exciting story".
The novel will be called "the President has disappeared" (The President is missing). Its publication is scheduled for June 2018.
Comments
comments