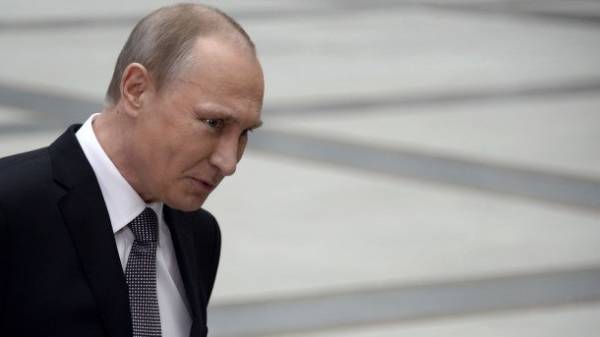 The President of Russia Vladimir Putin declared that on Donbass there is an exacerbation of the situation, which could lead to failure of implementation of the Minsk agreements.
"We see a serious deterioration of the situation in the South-East of Ukraine, the purpose of these attempts, the purpose of the escalation is clear – to disrupt the Minsk agreement", – he said.
The President of Russia claims that the Ukrainian authorities allegedly "not ready for a peaceful solution of this complicated problem and you're betting on a military solution".
"We cannot disturb," he added.
As you know, after the illegal annexation of Crimea in March 2014, Russia began to actively support the militants in the Donbas. The Ukrainian side has repeatedly said that the Donbass is military equipment from the Russian Federation and the Russian military. All these accusations the Kremlin denies, however, refused to grant international observers access beyond the control of the Kiev area of the Ukrainian-Russian border. At the same time, Pro-Russian militants in violation of all agreements, carry out attacks of positions of VSU.
The Ukrainian military have repeatedly cited evidence that Pro-Russian militants used weapons that only the Russian army.
According to the latest analysis of the military expert group "Information resistance", during 7-14 February , the militants received a large shipment of military aid from Russia. According to their information, during this period, through the checkpoints Dolzhansky, dmytrivka, Izvarino, Maksimov on the temporarily occupied territory of Donetsk and Lugansk regions was delivered: more than 600 tons of ammunition and 2,000 tons of fuel and lubricants. In addition, the enemy received about 80 armored vehicles, including tanks and 10 artillery systems, self-propelled guns and MLRS.
Recall, the European Union has repeatedly stated that sanctions against Russia can be lifted only after full implementation of the Minsk agreements, which involve among other things the withdrawal from Ukrainian territory of Russian troops and equipment.
Recently the White house announced that the President of the United States Donald trump urged Russia to engage in de-escalation on Donbass.
Comments
comments