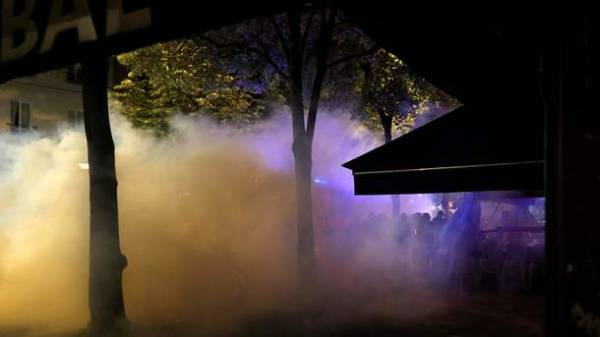 Protest against the election of the President of France leader of the movement "Forward" of Emmanuel Macron, which began in Paris in the relaxed atmosphere turned violent. After protesters ran to the side of law enforcement, the fireworks, the police used against them tear gas and rubber bullets, according to Sputnik France.
According to the report, force was used against journalists. In particular, the police beat officer Sputnik France. The journalist also took a safety helmet and tried to smash the phone that he was broadcasting live from the event.
It is emphasized that this is not an isolated case: many journalists present at the event, had been attacked by the police.
Earlier, police arrested 141 people during protests against results of presidential elections in France.
Comments
comments