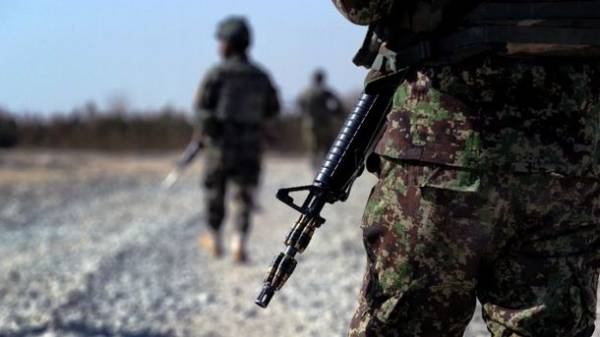 The US military confirmed the killing of the head of the terrorist organization "Islamic state" in Afghanistan, Abdul Hasib. This was stated by the commander of US forces in Afghanistan John Nicholson, Reuters reports.
According to him, Hasib was killed April 27 in an attack by American drone in the Eastern Afghan Nangarhar province during a joint operation of Afghan and American forces.
Also on 27 April, the American military killed 35 militants, including several commanders.
About the destruction of Hasib also said Afghan President Ashraf Ghani. He noted that Hasib became the leader of the Islamic state in Afghanistan after his predecessor, Hafiz Saeed Khan was killed by a us drone.
The new head of the "Islamic state" in Afghanistan, presumably, was the organizer of several terrorist attacks in this country, including the attack on hospital in Kabul, which occurred in March. Then a group of militants dressed in robes and opened fire in a medical facility. The attack killed dozens of hospital employees and patients. In addition, Haseeb ordered to behead the elders in the eyes of their families, abducted women and girls, forcing them to marry the militants.
According to Reuters, the organization "Islamic state" in Afghanistan fighting as the us military and the Taliban. The armed forces of the United States and Afghanistan are conducting a series of joint operations against ISIS in the country since March of 2017. Mainly the elimination of militants takes place in the province of Nangarhar, which borders Pakistan.
Comments
comments