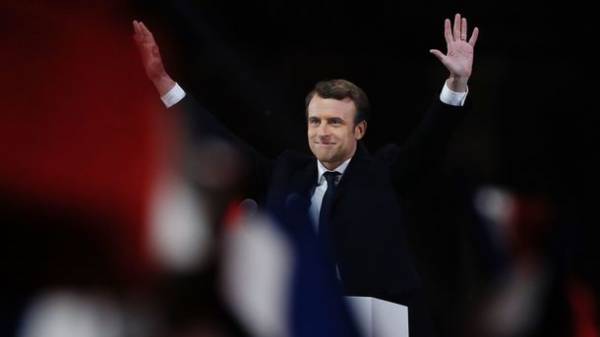 The official results of the presidential elections in France will be announced on 10 may 2017, after which on may 14 will be held the inauguration of the newly elected leader of France Emmanuel Makron. This day ends my term as President Francois Hollande, reports "Лига.net" with reference to the RFI.
In mid-may, the Makron will have to appoint a Prime Minister to make first trip abroad as President of France. The head of government can be appointed by the President and immediately, on the day of his inauguration, said the Agency.
Makron expressed a desire after the inauguration will go to the divisions of the French army abroad, but did not specify where.
The current President Hollande was elected on may 15, 2012. His term of office expires may 14, at midnight, the same day the new President takes office. The Protocol requires that it first arrived in the Elysee Palace, met with his predecessor, walked him to his doorstep, and he went first to the tomb of the unknown soldier, then at the Paris city hall.
Except for the presidency this year will be held in France, and even parliamentary elections, the first round of which is scheduled for June 11, the second on June 18. The Parliament on 14 convocation of the Fifth Republic officially finished its work on June 19.
May 8, 2017 Emmanuel macron has officially become the winner of presidential elections in France, having received 66% of votes in the second round.
Comments
comments