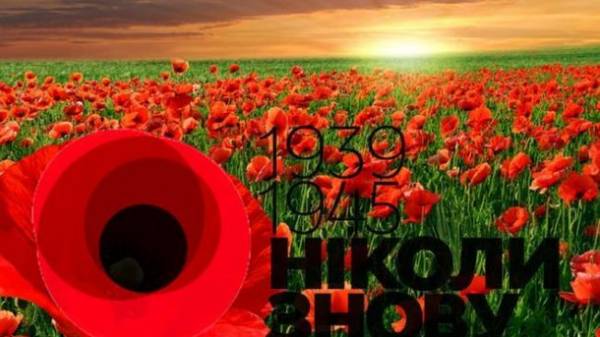 Director of the Ukrainian Institute of national memory Vladimir vyatrovich in the column for the publication "Apostrophe" stated the need to make may 9 is celebrated as victory Day over Nazism in the Second world war, work.
The output, in his opinion, should be moved to 8 may — Day of memory and reconciliation.
Vyatrovych explained that this initiative does not cancel the holiday and is not intended to offend veterans, "most of whom the day has no value for young generation, people who work".
"We need to understand the necessity of reformatting the old Soviet holidays, the public elements of the celebration that is already underway in Ukraine. We quickly got rid of the Soviet and Russian symbolics in the form of St. George ribbon and red poppy has become a familiar symbol. May 8, now in Ukraine celebrates the Day of memory and reconciliation", — said the Director of the Institute.
He added that the ultimate goal is "the education of the younger generation, the people who will build the future of Ukraine".
"I hope that next year will be able to move day off 9 on 8 may," — said vyatrovich.
Recall, April 9, 2015 the Verkhovna Rada of Ukraine has set may 8 as the Day of remembrance and reconciliation to honor all victims of the Second world war. The law was adopted in accordance with the recommendation of the UN resolution of 2004, declared 8 and 9 may as Days of remembrance and reconciliation and invited the member States of the UN, besides the celebration of his day of victory or liberation, to observe annually a day or two as a tribute to all victims of the Second world war.
Thus Ukraine joined the European tradition. The symbol of the Day of reconciliation and victory Day in Ukraine has become a red poppy. It is an international symbol of memory of victims of war and civil conflict.
Comments
comments