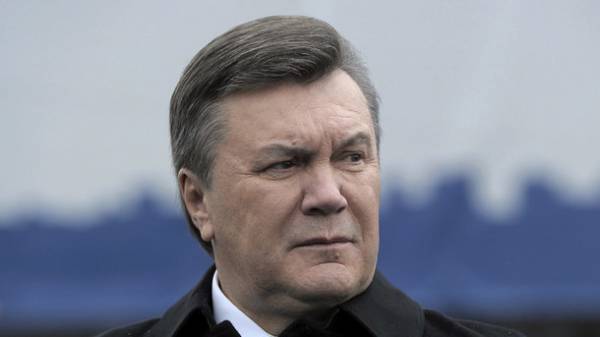 The lawyer of Viktor Yanukovych, Vitaliy Serdyuk confirmed the existence of the letters ex-President of the foreign Ministers, the TV channel "112 Ukraine".
"I confirm the information these letters, I will give today's editorial. Prior to application of the Russian Federation on assistance to and protection of the civilian population of Ukraine and restore law and order February 22 Yanukovych appealed to all the guarantors of the signed Agreement on the settlement of crisis in Ukraine", – he said.
SEE ALSO
The court allowed the in absentia conviction of former interior Minister Zakharchenko
Serdyuk said that these letters in his possession were obtained in the framework of article 20 of the law of Ukraine on advocacy. According to him, the defence interviewed a number of persons, including Andriy Klyuyev, and got the materials together with explanations.
We will remind, the Department of special investigations of the Prosecutor General of Ukraine reported , the previously reported suspicions about the new suspicion ex-the President Victor Yanukovych, ex-Minister of internal Affairs Vitaly Zakharchenko, ex-head of the security Service of Ukraine Alexander Yakimenko and others in committing serious and especially serious crimes from 18 to 20 February 2014.
Comments
comments