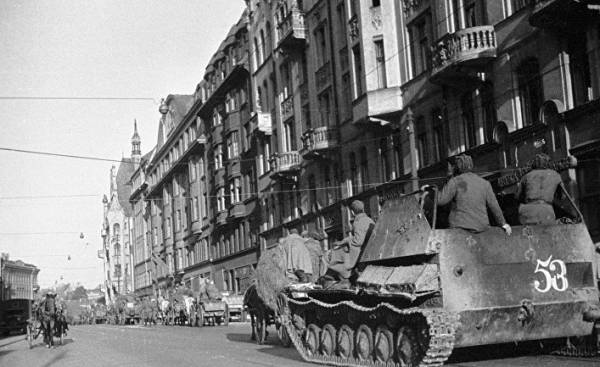 Among Russian-speaking Latvians have not increased the number of people who believe that Latvia was occupied, but dramatically increased the number of those who do not want to answer this question. About it in transfer "Morning panorama" on Latvian television said the researcher mārtiņš Kapranos. "Perhaps weakened confidence in the correctness. It is not excluded that the role played by the factor of the Crimea", — said the researcher.
He stressed that such statistics "can be considered an achievement". It also means "disappointment for the Kremlin propagandists". The experts intend to present a study on social memory in Latvia, which revealed the population's attitude to the various problematic issues of the history of the country, memorable places and memorable dates.
As told Kapranos, among the Russian-speaking number of people who don't want to answer the question of the occupation of Latvia, has increased to 37%, and this high figure. Executive Director of the Center for the study of social memory Andris Saulitis said that the attitude of the Latvians towards the celebration of 9 may in Latvia has not changed significantly in this celebration involves about 5% of Latvians, whereas among Russian — 60%.
At the same time changed the population's attitude to the question of the recognition of this day an official holiday. Among the Russian-speaking no more categorical positions — the younger generation believes that official recognition on may 9 is not necessary, the middle generation relates to this issue are reserved, and the older generation would like this holiday was celebrated officially. Latvians are of the same opinion, believing that such a festival in Latvia celebrated should not.
Comments
comments