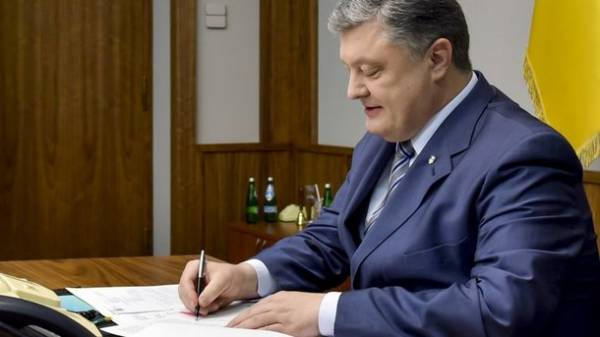 The President of Ukraine Petro Poroshenko has signed the Law "On ratification of Financial agreement (Project "public transport of Ukraine") between Ukraine and the European investment Bank", adopted by the Verkhovna Rada on 12 April 2017.
As the press service of the President, the respective Financial agreement was signed, according to the decree of the President of Ukraine of 9 November 2016 No. 272.
The purpose of the Agreement is to attract under the state guarantees up to EUR 200 million credit funds of the European investment Bank, which will focus on improving public transport in some cities of Ukraine (Ivano-Frankivsk, Bila Tserkva, Kiev, Lutsk, Lviv, Kremenchug, Odessa, Sumy, Ternopil, Kharkiv, Chernihiv). The document stipulates that the funds raised will be spent on the purchase of buses, trolleybuses, trams, subway cars, the construction and reconstruction of tram and trolleybus lines, depots, introduction of information systems, including the automated fare collection system.
The corresponding project will also receive co-financing under the local guarantees from the European Bank for reconstruction and development for a total amount of 200 million euros.
The financial agreement between Ukraine and the European investment Bank shall take effect from the date of entry into force of the Law of Ukraine on ratification.
As reported, in April in Ukraine has fallen off the bus market sales showed the lowest result since the beginning of the year.
Comments
comments