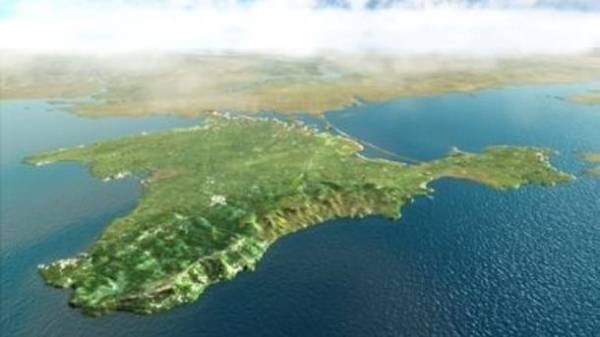 People's Deputy of Ukraine Dmitry Tymchuk advised German politicians not to go on about the Kremlin regarding the "Pro-Russian position" in occupied Crimea, as it promises only problems. About this he wrote in Facebook.
He recalled that the head of the Free democratic party of Germany, Christian Lindner, said earlier that temporarily "seal" the Crimea issue and to make progress in other areas of relations with the Kremlin. However, it later decided to soften his statement.
In turn, the Commissioner of the German government for cooperation with Russia Gernot Erler said yesterday that the first thing to solve the issue with the Donbas, and Crimea "to procrastinate".
"Why all of a sudden arose such statements? Now representatives of the German industrial giant Siemens (ed.) and their Russian accomplices are trying to lower the status of the incident with the turbines. The Russians have their scapegoats have already assigned. At the same time representatives of the Russian authorities clearly given to understand the European "partners" – to suffer alone, they will not, and if Siemens will not take action, he will suffer, the businesses of the group in Russia. Therefore, German politicians began frantically "to make the Crimea the brackets", – Tymchuk wrote.
SEE ALSO
"I want to leave in the lurch": Aryev said the German policy in the Crimea
"I sincerely want to say to our German colleagues: do not repeat their mistakes, do not go on about the Kremlin. Nothing but additional problems and loss of reputation, you will not get" – said the MP.
We will remind, the European Union on 4 August imposed sanctions against Deputy Minister of energy of the Russian Federation Andrey Tcherezov, head of the Department of energy of the Russian Federation Yevgeny Grabchak and Director General of Technopromexport, Sergey TopoR-Grilka and Russian partners of the company Siemens.
Comments
comments