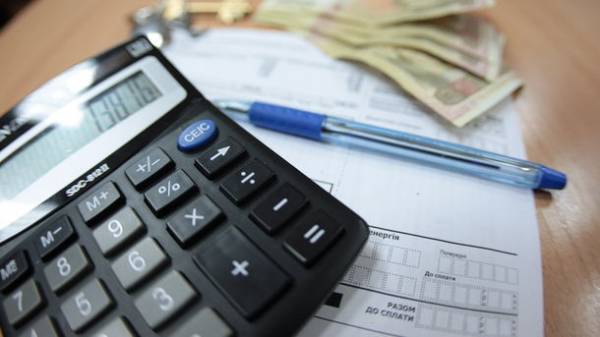 From the first of may is assigned to the grant for next season – from may to October. If the social security authorities will receive information that subsidence have debts for communal for at least two months, the subsidy is not extended. By the way, according to the state statistics service, as of April 2017, the Ukrainians owe for heating and hot water more 10.4 billion hryvnia for gas – 7.1 billion, for water – 2.5 billion UAH. In a typical high-rise building utility bills are not closed every fifth apartment. Most often debts accumulate over the winter, and in summer to repay.
If the debtor wants to get a discount, you need to bring to the local social security authority a receipt for payment of the debt or the document evidencing the debt restructuring. If the grant is issued for the first time, that discount can be obtained even with debt. However, for the next season or need to pay off the debt, or to pay for communal yourself.
Recall, the debtors on the decision of the court can arrest apartment, car or any other property on account of debt. In the past year, says the lawyer Alexander Plahotnik in luck one of the debtors was arrested the apartment, and then sold it at a public auction. Homeowners do not pay for "communal" for many years. According to the law, said Alexander Plahotnik, to recover from the debtor can be "communal" in three years. The apartment has sold about 450 thousand hryvnia, 50 thousand took "office", and the remaining amount was given to the owners of the sold apartments.
In Ukraine, a simplified system of debt collection. Any housing office may apply to the court by the debtor, then the decision will be made within three days. The court order on collecting of the property is issued without hearing and without calling the parties.
Also in the summer without discount risk remain Ukrainians, even with minimum wages.
The grant, explain in the Ministry of social policy, can only those Ukrainians who give for communal more than 15% of their income. If after raising the minimum wage to two times the official income of Ukrainians in the summer allows you to pay your own utilities, the discount after the heating season can take.
For example, a family of three with two minimum wages (3200 UAH) should pay for the communal not more than 729 hryvnias, the rest is compensated for by the subsidy. In summer, a family not entitled to a subsidy. So, in Kiev on the payment of electricity, gas, hot and cold water in the framework of social norms in three people will need 710 USD.
Comments
comments