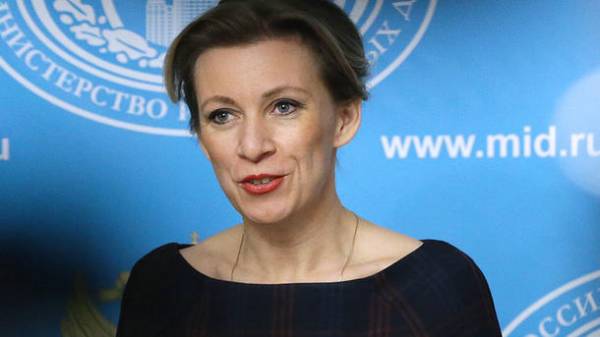 The official representative of Russian foreign Ministry Maria Zakharova said U.S. sanctions against several Russian organizations.
"The US Administration's decision on the introduction of restrictive measures against several Russian organizations, including those associated with the aircraft industry and training of specialists, is puzzling and frustrating. No serious problems we have this new batch of sanctions, of course, does not cause" — quoted Zakharova on the official website of the Russian foreign Ministry in Facebook, reports "life".
She added that the actions of the American authorities contradicted the statements about the priority of combating terrorism, thereby undermining the relationship between States with a common goal — the defeat of ISIL.
"Official Washington again goes on about those who made it their main occupation consistent destruction of Russian-American cooperation. These figures have been searching for enemies where they really exist. The security interests of the United States, this approach clearly does not meet", — said Zakharov.
We will remind, on March 25 , the United States imposed sanctions against eight Russian organizations. They are accused of violating U.S. law on non-proliferation in respect of Iran, North Korea and Syria from 2009.
Comments
comments