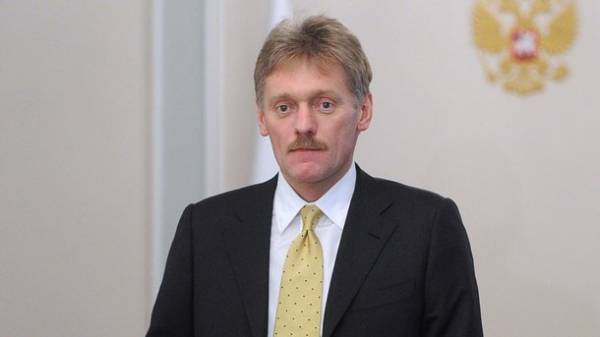 The Kremlin is not advised of the possibility of the introduction of new US sanctions against Russia. It is difficult to speak about any reaction, not knowing what was going on, said press Secretary of the President of Russia Dmitry Peskov, transfers "RIA Novosti".
"Yes, it was a statement of U.S. Ambassador, but we have not heard any statements on this bill of the President of trump or his representatives," he said.
Peskov said that the text of the document, involving the introduction of sanctions, the Kremlin has not seen. "We could see it, if we don't know actually exists or not?" – added the press Secretary of the President.
The press Secretary stressed that, since the Kremlin is unknown what sanctions can be imposed and whether they introduced at all, the Kremlin's response to them are also unknown.
Earlier the U.S. permanent representative to the UN, Nikki Haley announced that the President of the United States Donald trump is discussing with members of his administration the possibility of introducing new sanctions against Russia and Iran for supporting Syria.
The Republican majority leader in the Senate Mitch McConnell also said that he does not exclude introduction of new sanctions against Russia if the proposal will receive bipartisan support.
Comments
comments