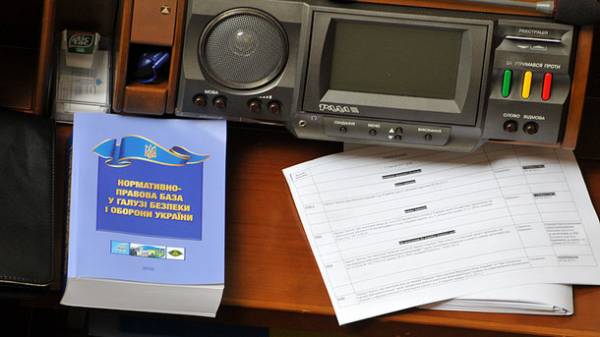 From the wages of people's deputies with the start of the year was taken 1.7 million UAH for missing meetings of the Verkhovna Rada, reports the Committee of voters of Ukraine with reference to the response of the staff of the Parliament – reports ZN.UA.
"As a result of payroll only for the days actually worked during the first quarter of 2017 formed savings of funds allocated for payment of salaries of people's deputies of Ukraine, in the amount of 1748,7 thousand UAH", – said in response.
Under current rules, if a member misses a plenary session of Parliament, the salary to him during this time is not charged.
According to a study by the CVU, only 10% (41 out of 423) deputies visited all the meeting of Parliament in 2017. The other members have missed one or more sessions of the Parliament, accordingly, they have not received part of their salaries.
Some members did not appear in Parliament for months. So, in January-February, five MPs missed all the meeting of Parliament in March, eight in April and seven. In April all the meeting of Parliament, according to written and electronic check missed Dmitry Yarosh, Andrew Bielecki, Peter sabashuk, Yevhen Bakulin, Vyacheslav Boguslayev, Alexander Onishchenko, Sergey Klyuyev. On average, a session of Parliament was recorded 86% of the deputies of the faction "popular front", with 84% of BPP and the Radical party.
The worst attendance of the parliamentary group "people's Will" (64%) and "Vidrodzhennya" (65%). Only in 2017 hosted the 42 plenary meeting of the Verkhovna Rada.
Comments
comments