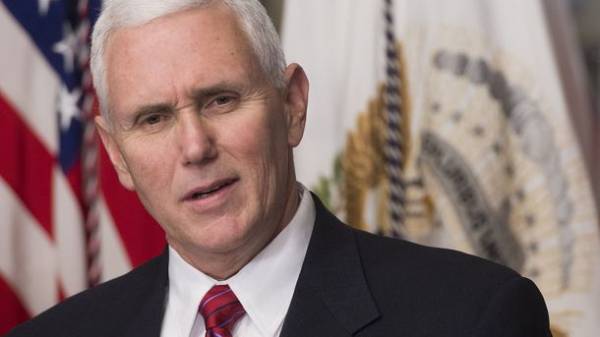 The United States will do everything to protect their partners in Europe. But partners in Europe should not forget its financial obligations under the NATO funding in the amount of 2% of GDP.
About it opening the second day of the Munich security conference, Vice-President Mike Pence, the correspondent Today.
"The President asked me to convey greetings to those present here. Today, on behalf of the President I want to inform you that the United States strongly supports NATO and will be unwavering in its commitment to the unity of the transatlantic Alliance. The fate of the US and the EU are interlinked, your success is our success. We will always defend Europe, is the promise of the President of the trump. If any doubts should look at our contribution to peace and prosperity. It's not just about financial contribution. To see that we have sent to protect other States the best of our sons and daughters," said American Vice President.
President Donald trump, according to Pence, believes that the United States should strengthen its military power.
"We will strengthen our armed forces. The US is now developing a plan to increase military spending. We will do everything we can to protect our partners in Europe. But our partners in Europe must also be mindful of their obligations. In article 5 (of the NATO Charter – Ed.) it is said that we need to help each other in case of attack. While article 3 States that we have funding commitments of the Alliance. Unfortunately, many do not perform, do not perform the obligation for funding in the amount of 2% of GDP, although at the NATO summit in Wales in 2014, we took this decision," said Mike Pence.
Previously, Penny said that USA will continue to demand from Russia to fulfill its obligations under the Minsk agreements.
We will remind, today at 17:15 on the Kiev time on the sidelines of the Munich security conference bilateral meeting Poroshenko with Mike Pence.
Comments
comments