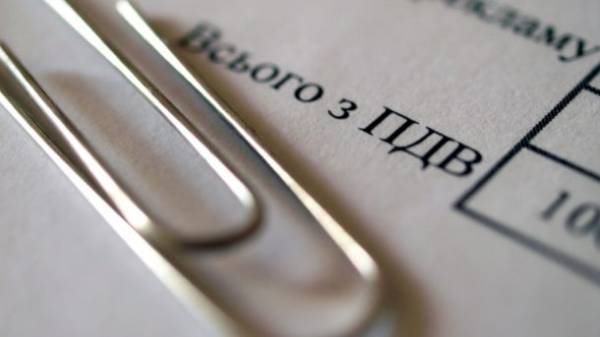 In connection with the distribution to the media copies of the appeals of the Deputy head of the presidential administration of Ukraine, Secretary of the National Council of reforms Dmytro Shymkiv to the acting Chairman of the State fiscal service published an official explanation of the position of the presidential administration of Ukraine. Information published on the official page in Facebook Shymkiv.
"During a meeting of the Council of 31 March raised the issue of VAT refunds, as well as the launch of the electronic register of reimbursement of value added tax. In preparation for the meeting it became clear that not always possible to obtain reliable and current information concerning the administration of the tax, and the prevalence of abuse. Following the discussion, the President instructed the office of the national security Council to study these issues and to consider during one of the next meetings" – noted the AP.
A preliminary analysis of the public register of applications for refund of VAT made it possible to see such examples of possible abuse that require further analysis and study:
failure to comply with the order of priority, the inclusion of statements about the VAT refund;
izmenenie the date of conclusion of the territorial body GFS of reparation;
violation of terms of approval of reimbursement of VAT;
a significant number of applications for reimbursement for which there is a violation of the terms of the agreement, or non-existent data on the validation of the SFS.
the provision of temporary preferences for one indemnity companies in front of other
and more.
"Moreover, even after the launch of the public register of applications for refund of VAT we continue to receive signals about the risks of manual intervention, lack of transparency and other abuses around the administration of the tax" – stressed Poroshenko.
"That's why … it was agreed the beginning of the analytical work by providing access to data in the data read mode. Our challenge is to offer analytical tools that allow to process big data GFS identify patterns of abuse and manipulation. The proposed model makes it impossible to make any changes to the database of the SFS from the Administration of the President of Ukraine", – says the AP.
Schimke further indicates that the analysis is on a separate analytic server where the data is copied from the primary server, GFS, reverse reproduction impossible. Access to the database is performed in the data read mode.
The results of the analysis should be presented during the next meetings of the national security Council and the national Council of reforms.
Comments
comments