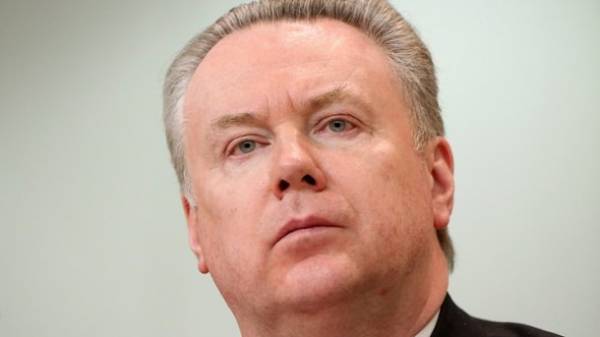 Permanent representative to the OSCE Alexander Lukashevich said that the territorial integrity of Ukraine can only guarantee the Minsk agreement. He said this, speaking at a meeting of the OSCE Permanent Council, RIA Novosti-Ukraine.
"In fact, only the Minsk agreement now ensures the preservation of the territorial integrity of Ukraine ", – said Lukashevich.
He stressed that the main instrument for settlement of the situation in the Donbas are exactly the Minsk agreement.
"The main task must be the stabilization of the line of contact, the cessation of shelling of populated areas and infrastructure, which can be achieved by dilution of forces and means of the parties to the conflict", – said the permanent representative of the Russian Federation to the OSCE.
He also added that the need to establish a direct dialogue between Kiev, Donetsk and Lugansk.
In turn, chargé d'affaires to the OSCE Kate Marie Byrnes said that Russia is undermining efforts to end the fighting in Eastern Ukraine and refuses to condemn the intimidation of the OSCE missions.
Comments
comments