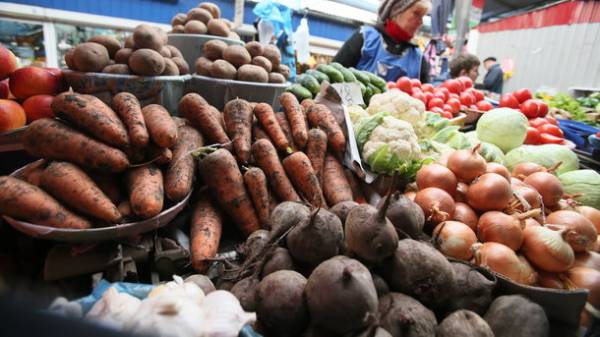 The cost of vegetables "borsch set" in Ukraine, for the week decreased by almost 20%. About it reports "info-SHUVAR".
According to analysts, in the major wholesale markets of the country, cabbage is offered at a price of UAH 3-7/kg, potatoes cost 4-7 UAH/kg, the price of beet and the carrots are 3 to 7 UAH/kg, and 8-12 HR/kg, respectively, the cost of onions has dropped to UAH 6-10/kg.
The largest decline in prices over the last week, there were the cabbage and onions – this product fell by almost a third. In mid-July, Ukraine had to even import onion from Poland owing to the acute shortage of supply in local farms. Today, the onion harvest actively collect not only in the South but in the Central regions, so the local products are almost completely pushed out of the market imported, experts say.
SEE ALSO
Spring frosts have fallen off the export of strawberries from Ukraine
"However, despite the decline in prices, today the prices for "borscheva set" remains one of the highest in the last few years. For example, a year ago, the cabbage and onions in Ukraine cost almost 4 times cheaper, the price of carrots was 3 times lower, and the beets and potatoes were cheaper by almost 1.5 times," – analysts say.
We will remind, experts also predict a shortage of butter in Ukraine. High prices encourage exporters to send product abroad, and the production of milk in Ukraine, meanwhile falls.
Comments
comments