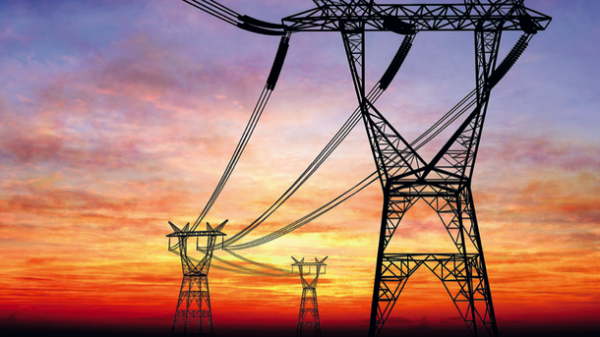 Changes in the tariff policy have allowed energy companies to increase profit and payments to the budget. This was stated by the senior analyst of "Dragon Capital" Denis Sakwa.
According to him, reforming the energy sector, the government away from subsidizing all residents.
"Reforms in the energy sector is very economical. It is not only and not so much about filling the state budget, but about how to budget to spend less on the support of those segments of the population who don't need it. The energy sector is in state-owned enterprises 90%. Their profit has grown largely through tariffs. But thus was removed the inefficiency of the sector, which has been observed for the last 25 years. I believe that is reform, because the subsidies do not need all the country's inhabitants. Changes in the tariff policy had several objectives. In particular, bringing oil and gas sector to market conditions, including the reduction of tariffs for the population and Teplokommunenergo to market levels. It played a significant role in the growth of the income of "Naftogaz". Because these two sectors have always been the headache of the state", – explained the expert.
He noted that despite the pessimistic forecasts of growth of tariffs for energy carriers led to the fall of small and medium business.
"The sharp increase in energy tariffs for the population. Commercial enterprises, including small and medium business, always pay for the gas and electricity market prices. On them this has had less influence," – said Denis Sakwa.
He stressed that changes in the tariff policy have also reduced corruption in the energy sector.
"Previously, the company sold its gas at prices significantly below market, which is not allowed to invest in the development. A specific layer of corruption was due to the fact that businesses in the "gray" schemes could buy gas, which was intended for the population. Therefore, the increase of tariffs for the population have removed a whole layer of these problems. In addition, the price of gas, who were in Ukraine to improve, in no way stimulated the population to savings. Any investments in energy efficiency does not pay", – said a senior analyst "Dragon Capital".
As reported, according to the Ministry of economic development and trade of TOP-100 Ukrainian public companies for the first half of 2016 got to 31.6 billion hryvnia profits. These companies accounted for 82% of net income and 86% of all assets of the States.
Among large public companies the highest profit shown by the "Naftogaz", "Centrenergo", "Ukrhydroenergo", Energoatom, Ukrzaliznytsia. As for the private sector, the largest payers of taxes for the year 2016 was Rinat Akhmetov's DTEK, "Donbasenergo", "Ukrtatnafta" and others.
Comments
comments