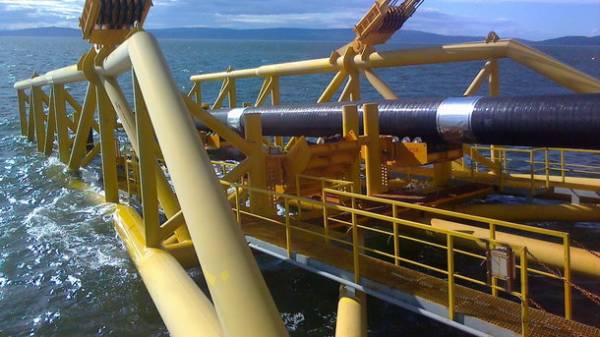 Russian "Gazprom" by order of the President of Russia Vladimir Putin is ready to begin sea laying of the gas pipeline "Turkish stream" in the next few days. This was stated by the head of the company Alexey Miller during a meeting with Putin.
"We are in the current time period have completed all the preparatory and mobilization work. We inform you of the availability within a few days of starting the laying of the marine pipeline," said Miller.
In addition, Mr Putin said: "we Must start to work." "There," – he said to that Miller.
It also became known that the pipelay vessel Audacia Allseas company on Thursday arrived in the area of Anapa at the moment, embarked on a RAID near the Russian coast. The ship, whose length is 225 m and has dynamic positioning (the accuracy of its location at the time of laying the pipe is not ensured by anchors and by rotation of the screws) and works since 2007.
Recall, 10 October 2016, Russia and Turkey signed an intergovernmental agreement on construction of gas pipeline "Turkish stream".
Russian Gazprom and Turkish company Botas signed a Memorandum of understanding on construction of gas pipeline "Turkish stream" on 1 December 2014.
It is planned that the pipeline will pass 660 kilometers in the old corridor of South stream and 250 kilometers-within a new corridor towards the European part of Turkey. It is assumed that the supply of gas through the first pipeline will be entirely designed for the Turkish market.
Comments
comments