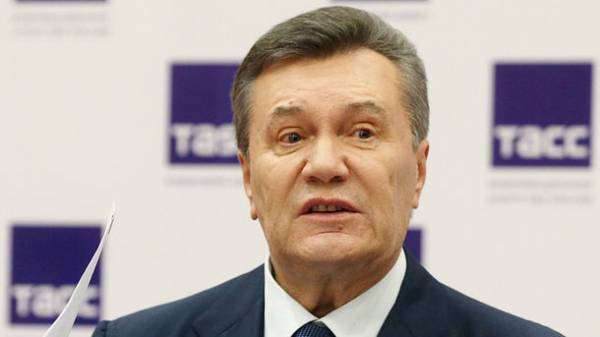 The removal of former President Viktor Yanukovych wanted by Interpol in no case will not affect the judicial process in his case, because he was declared wanted by Interpol in other criminal proceedings. This was stated by the Prosecutor of the Chief military Prosecutor's office of Ukraine Ruslan Kravchenko.
"Statements and reports from the defense regarding the availability of witnesses not based on reality. When all parties had access to all the materials and evidence collected, the prosecution fully complied with their obligations, but the defense has not opened any material and evidence. That is, during the pretrial investigation, formally it was established that the defence no witnesses and no evidence," said he.
Also the military Prosecutor added that Yanukovych for his crimes, faces life in prison.
"Due to the fact that the accused and the accused Yanukovych during the implementation of the pre-trial investigation pleaded not guilty, the prosecution will seek the death penalty – life imprisonment", – said Kravchenko.
As reported today, the Obolon district court of Kiev declared a break till may 18 in the preparatory session on the case of ex-President of Ukraine Viktor Yanukovych, suspected of treason.
Comments
comments