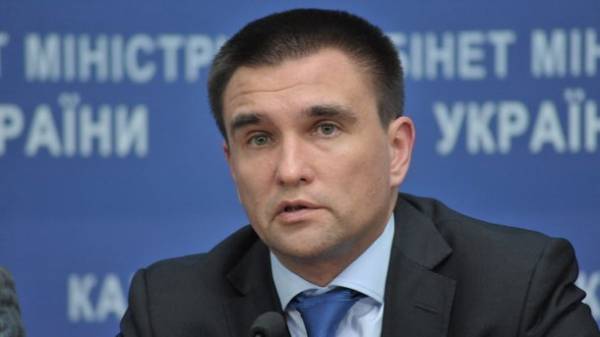 The Ministry of foreign Affairs of Ukraine has not received a response from the Belarusian side regarding the circumstances of the detention of Ukrainian Pavel Mushroom, Minister of foreign Affairs of Ukraine Pavlo Klimkin on the sidelines of the 14th annual meeting of the Yalta European strategy "would the world be new? And what does it mean for Ukraine?" in Kiev on Saturday.
"Not yet. We immediately appealed to the Belarusians I spoke with the Minister of foreign Affairs. Now we are trying to get this answer… Will consistently work, and get this response," the Minister said.
According to him, Ukraine is concerned about this situation.
"We understand that the Russian security services operate on the territory of Belarus, and we must understand the danger this poses to our citizens. Since the foreign Ministry is responsible for the safety of our citizens abroad, we must give appropriate advice," – said Klimkin.
We will remind, as it became known in late August, 24 August, the Mushroom went to the city of Gomel (Belarus), but home and never returned. As stated by his father, the operation to kidnap the guy was organized by the Russian special services. All the details of the incident can be read here.
On 13 September it became known that in August a Russian court has arrested a Ukrainian for two months. The arrest will last until 17 October.
Yalta European strategy (Yalta European Strategy, abbreviated as YES forum) is an annual conference organized by the Victor Pinchuk Foundation.
The conference gathers the most influential politicians and businessmen of Ukraine and the world, it has been held annually since 2004.
HELP
Yalta European strategy YES: what you need to know
The aim of the conference is the development of Ukraine and its European future, as well as establishing international ties.
The founder of the Yalta European strategy, Victor Pinchuk, a prominent Ukrainian businessman and philanthropist.
Comments
comments