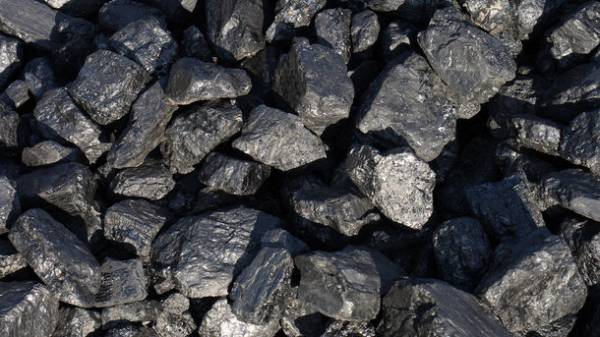 United energy system of Ukraine works in a regular mode – industrial consumers and the population is fully provided with energy resources, and preparation for the heating season in comparison with the previous year causes no comment. About it during selector meeting on preparation for the winter, said the Minister of energy and coal industry Igor Nasalik.
"Most of the knots we have a surplus, which allows us today not only to satisfy domestic needs, but also to enter the export of electricity," the Minister said.
Today, the coal reserves amount to 2.7 million tons, according Nasalik. "In particular, 2.2 million tonnes and gas group and 0.66 million tons of anthracitic group. For comparison, in the same period last year anthracite, we had reserves of 0.48 million tons," – said the Minister.
Of delivery to Ukraine coal anthracite, also informed Nasalik.
"The adopted law "On electricity market" gave the opportunity to unlock the possibilities of the energy market. Practically we can restore lending to generating companies in respect of the supply of anthracite coal. Today almost everything – and DTEK, and utility companies, and Donbasenergo – zakontraktovany. The supply of anthracite coal is growing every day about 5-7 thousand tons. The one who finishes until just tender procedure is Centrenergo", – said Nasalik said that in the balance this year of anthracite coal will be less than 3.5 million tonnes – it replaced a gas group.
It is planned to reform the coal industry to avoid import of gas group coal.
Nasalik said that today the stock is 65.9 tonnes of fuel oil, according to the forecast balance is 130 thousand tons.
"As for gas, now in stores is 10.8 billion cubic meters, which is planned 17 billion on October 1, 2017. But today, "Naftogaz" has filed its plan of filling of underground gas storages (PSC)," said the Minister.
Recall that on 14 June the government extended the state of emergency in the energy sector of Ukraine. A state of emergency in the energy sector, according to the law introduced, for a month, and then may be renewed for the same term. 16 March, 12 April and 11 may, the Cabinet has extended the action mode.
As reported, the first ship to 75 thousand tonnes of imported hard coal from South Africa arrived to Ukraine in late may. The supply of coal was carried out for thermal power plants of the company DTEK Pridneprovskaya and Krivorozhskaya. The arrival of the second vessel with coal from South Africa are expected in mid-July.
Comments
comments