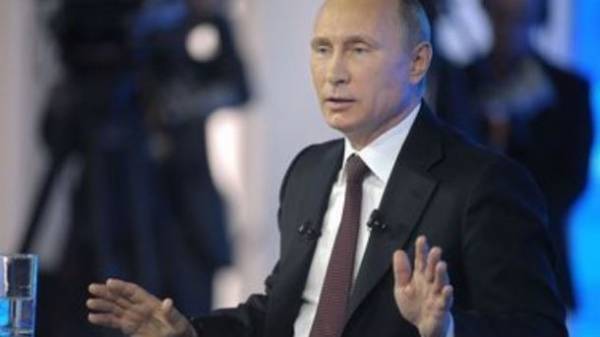 The Kremlin could give up the Russian presence in the Donbass for a land corridor to Crimea, which Russia does not intend to return, in contrast to the occupied lands in the East of Ukraine. This opinion was expressed in the comment "observer" Colonel General retired, former chief of the General staff of the armed forces, former first Deputy Minister of defence of Ukraine Anatoly Lopata.
"According to my estimates, today Russia can not put a brake on all that has been done before, and will demand in return some concessions from the Ukrainian side. It's a long process. They go to meet the world community, the wishes of the West, but from the position in which Russia finds itself, they will try to make it beautiful. To do this, Ukraine has agreed to some concessions in questions of the Crimea", – said the General.
He also noted that while in Russia's presidential election, no return of control over the state border of Ukraine "does not Shine". This can be possible only with significant concessions of Kiev to Putin.
One of the conditions of the Kremlin can be a land corridor to Crimea, which remains important for Putin, as all the rest does not matter.
Spade said that if Ukraine will manage to regain control of the border, "separatism will immediately prealigned because he is fueled only by Russian weapons."
Earlier the General-Lieutenant Igor Romanenko explained why Putin the war in Donbass. According to him, the Kremlin's protracted war in the Donbas is a method of influence on Ukraine.
Comments
comments