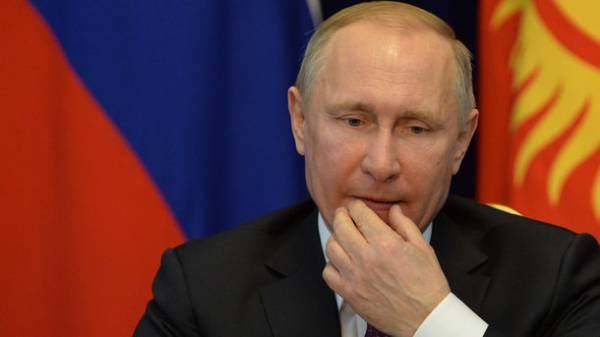 For the Russian presence in Syria is a way to influence the Arab countries and to have at its disposal a huge military base and North Korean interest is to interfere with the United States. This opinion was expressed in an interview gazeta.ua told American expert Jason Smart.
According to him, Putin, Syria is more important than the Donbass.
"Will collaborate with Assad to the last day. Because he understands that Syria has a large military base. RF it is very necessary to influence other Arab countries. Russia wants to destabilize Ukraine through Donbass. And in Syria want to have their base to protect their interests in front of all the Arab countries. They can tomorrow to leave Ukraine and nothing bad to them will not. But to leave Syria is a disaster," said Smart.
With regard to North Korea, where the situation is dangerous as Kim Jong UN has nuclear weapons that he is ready to apply in response to the possible attack by the Americans.
"North Korea threat. Decided to make the sixth test of its nuclear bombs. This is a serious threat to them. Because there is a high probability that the trump is the answer. The impact can be so strong that the DPRK it will not survive. But the readiness of North Korea is not a myth. Do have nuclear weapons. See this in the emission of radiation," – said the analyst.
He stressed that for Russia the North Korean crisis is important from the point of view – to put a spoke in the wheel of the United States.
"For many years closely (Russia. – Ed.) with North Korea. Because they always do as it wants the Russian Federation. Even the recent North Korean President was born there. Now the benefit of Russia that is in opposition to the United States. Not for its own interest and against the interests of the United States," added Smart.
The Minister of foreign Affairs of Russia Sergey Lavrov said that the Americans continue to destabilize the already tense situation on the Korean Peninsula, placing the radar for THAAD missiles.
He also said that Russia has a negative attitude to nuclear and missile tests by Pyongyang, however, condemns the possible use of force by the Americans in North Korea.
Comments
comments