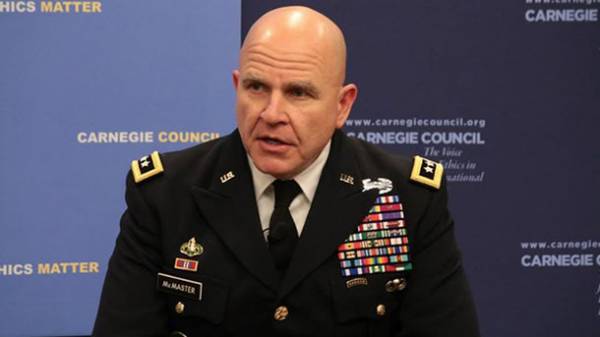 Currently there is an international consensus, including with China, that further missile tests of North Korea cannot be tolerated. This was stated by adviser on national security of the United States Herbert Raymond McMaster, according to "112 Ukraine" with reference to "Radio Liberty".
As said McMaster, standing in the Afghan capital Kabul, the latest test was part of a provocative, destabilizing and threatening behavior of North Korea, and the US President Donald trump will not allow North Korea to put the United States or its regional allies at risk.
News on topic: Vice-President of the U.S. called a failed rocket launch by the DPRK "provocation"
Therefore, he said, thanks to the consensus it was time to go to all the steps except for the military, in an attempt to solve the problem peacefully.
According to McMaster, Washington is now working together with its allies in the region, including with China's leadership, on a range of possible answers and all possibilities are considered.
Note that in China, this statement does not comment.
On the latest to date, the North Korean missile test, which was unsuccessful – the rocket exploded shortly after launch – said a few hours before the arrival in neighboring South Korea with a visit of the Vice President of the United States Michael Pence.
Arriving in Seoul, Pence said that the morning the provocation of North Korea once again reminded of the danger for South Korea and the United States.
As you know, North Korea tried to carry out another missile test, but its start has been a failure.
In turn, in North Korea do not see anything wrong in missile tests, including nuclear weapons. In the DPRK, claiming that its nuclear program is intended exclusively for the protection of the state and poses no threat to other countries.
Comments
comments