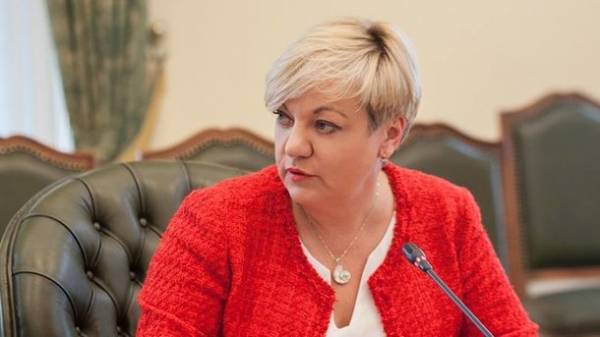 The Chairman of the National Bank of Ukraine Valeria Gontareva, around which spread the rumors about the resignation, said he was not going to be in the NBU. She said this in an interview with UKRINFORM.
"I never said that I will work with the Central Bank life. I believe that his mission is completely fulfilled. First, the country moved to a flexible exchange rate and the beginning of the new monetary policy of inflation targeting. Secondly, we have cleared the banking system from insolvent banks and strengthen its sustainability for the future. And we did a complete transformation of the National Bank into a powerful modern institution, rebuilding all processes. So I will take a time to rest and really wanted to spend it with my family. So far, I don't even want to think about a new job, and then we'll see", — said Gontareva to the question about his plans after retirement, regardless of when it happens.
We will remind, before mass media reported that the head of the National Bank of Ukraine Valeria Gontareva if finally decided to quit. According to reports, Gontareva wants to retire and she had already allegedly told President Petro Poroshenko at the end of January, when came from vacation. She also spoke about her dismissal and the managing Director of the IMF Christine Lagarde in mid-February, when he flew to the United States. Reported it and his deputies.
Itself Gontareva in an interview with various media do not reject the possibility of his resignation.
Comments
comments