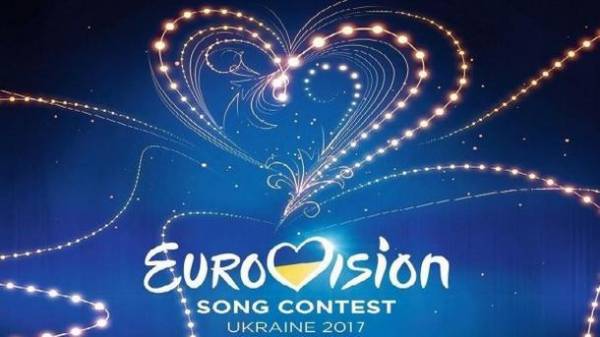 The European broadcasting Union (EBU) claim that Ukraine and Russia violated the Charter of the Eurovision song contest and can now be subjected to sanctions. This was stated by the head of the organizing Committee of the Eurovision song contest the Frank-Dieter Freiling, writes Heute, TV channel "112 Ukraine".
He noted that Ukraine, as the organizer of the competition, was to ensure the participation of all participants. He understands the position of the Ukrainian side in respect of the Russian singer Yulia Samoilova, however, the formal rules of competition are violated, and now Kiev has to suffer punishment for it.
"From the Ukrainian point of view, the legal situation is clear, but from the perspective of the EBU that is still a violation of the statutes. For violation of the ordinances based on sanctions," – said Frayling.
In turn, Russia is offended by the fact that its representatives were not present at mandatory meetings at the beginning of the year, and this is another violation of the Charter.
According to him, the decision on possible sanctions against Moscow and Kiev will be taken next week, and will officially announce on June 12.
He listed the possible penalties for violation of the Charter: "Our statutes contain many types of sanctions: from fines to revocation of sponsorship funding, to exclusion from participation in the contest for up to three years."
We will remind, on 22 March, the security Service of Ukraine made the decision on a ban of 3 years of entry into the country Samoilova, who illegally visited the occupied Russian Crimea, on the basis of the data on violation of the legislation of Ukraine.
The European broadcasting Union (EBU) expressed profound disappointment at this decision and stated the intention to contact with Kiev, to all the contestants could take part in it.
Later edition of Oikotimes reported the letter to EBU Director General Ingrid Deltenre. She allegedly said that if the situation with the participation of representatives from Russia Samoilova in the Eurovision song contest-2017 not addressed, it will jeopardize the continued participation of Ukraine in the contest. In her letter to the Prime Minister of Ukraine Volodymyr Groisman, the text of which is published by Oikotimes (letter dated 23 March and published copy – March 27), there is an appeal to intervene with the Samoilova ban on entry to Ukraine and to make possible her visit to Kiev in may.
The organizers of "Eurovision" has denied the information on sanctions against Kiev.
As you know, the Eurovision song contest 2017 will be held in Kiev. The semifinals will be held on 9 and 11 may, and the finals will be held on may 13.
Comments
comments