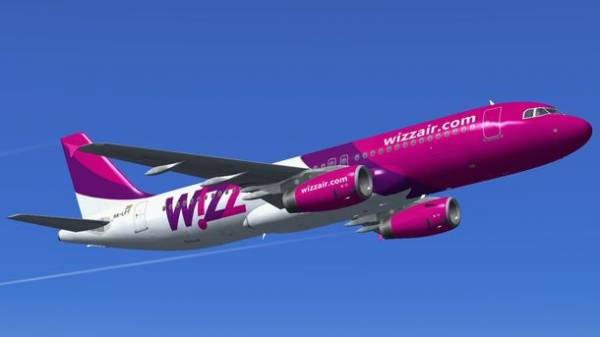 One of the largest low-cost airlines in Europe Wizz Air has launched fares for cancelled flights Ryanair cost from 15 euros. This was reported by the press service of Wizz Air.
So, passengers who have tickets for cancelled flights Ryanair between Kiev and London Stansted airport or Eindhoven, as well as between Lviv and Berlin Schonefeld airport or Wroclaw, you can book tickets at a discounted price, but must present their original booking on Ryanair.
Wizz Air said the launch of these "rescue" rates from 15 € to 35€, to reduce the number of passengers affected by the cancellation of the exit to Ukraine Ryanair.
The number of rescue places will depend on availability, so passengers are recommended to book the ticket. The action relates solely to flights until 30 November 2017.
Writes lowcostavia.com.ua to use the offer, you need to make several steps:
Go to the page wizzair.com/#/rescue. This page looks similar to the main page wizzair.com except for the one field "Number of record passenger check-PNR" – in this field you need to enter the booking code of your ticket with Ryanair.
To choose the destination, dates and enter the code ticket booking Ryanair.
Choose your flights and make a reservation.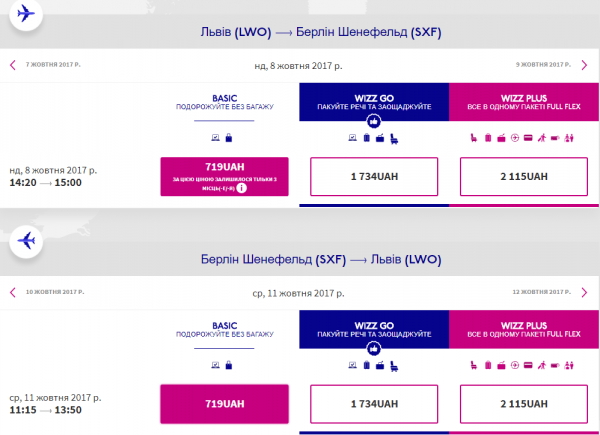 To enter personal information, select additional services and pay for the booking.
Wizz Air may be required to show original booking while travelling (at the airport).
Still a few reminders about flying low-cost companies Ryanair i Wizzair:
After purchasing the ticket, before departure, be sure to implement online check-in on the airline website and print your boarding pass. At the airport this is a paid service.
To the airport it is advisable to arrive at least 2:00 before departure. Better longer plane than a trivial, pass it through a tube expensive.
With your boarding pass be sure to go to the front Desk to check the visa (visa check). From June 2017 Ryanair does not require a visa, check on flights within the Schengen area.
The ticket price includes Luggage in hand Luggage. In Ryanair's one bag no more than 55x40x20 cm and the second cm 35x20x20 In one bag Wizzair 42x32x25 cm
Recall, July 10, Ryanair announced the cancellation of their planned entrance to Ukraine. In Ryanair stated that the airport"Borispol" has violated the agreement reached in March this year, the Ministry of Infrastructure with airport officials.
"We regret that the airport in Kyiv showed that Ukraine is not yet sufficiently Mature or reliable place to invest powerful fleet Ryanair", – commented on the decision of the chief commercial officer (CCO) Ryanair David O'brien.
The Minister of infrastructure Vladimir Omelian said that in a situation, in addition to "Boryspil", the blame and the largest carrier in the country – the airline "Ukraine International airlines" (UIA).
At the same time in the "Borispol", said that Ryanair puts forward the airport requirements that don't correspond to the Ukrainian legislation.
Comments
comments