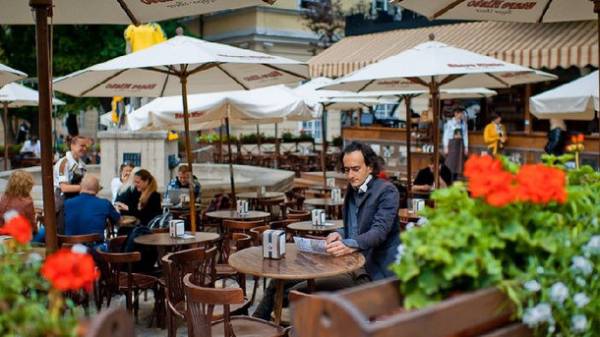 Since the beginning of the next week in Ukraine will be significant cooling. This was reported by the forecaster Natalka Didenko.
"Who are cold, and don't know how to say that from Monday, may 8, in Ukraine comes to significant cold. To +8-13 degrees. So warmed this sun and warmth, because then he will have to warm up again with warm clothes and a friendly home or kapesni atmosphere", – she wrote on his page in Facebook.
Thus, according to the forecaster, it is likely that the opening day of the Eurovision song contest falls of rain.
Today, may 4, almost the entire territory of the country will be Sunny weather. Only in the West, places will be intermittent rain.
Cooler just to be on the North and North-West: day +11 to 17 degrees. The highest temperature will be in the South of Ukraine – +20-26 degrees. The rest of the – +14-20 degrees.
In the Western part of the country is approaching the wet array from Poland. Therefore places will fall short rains.
In Kiev it will be Sunny, maximum temperature is +18-20 degrees.
Mornings and nights will remain cold.
Comments
comments